Orange Peel Texturing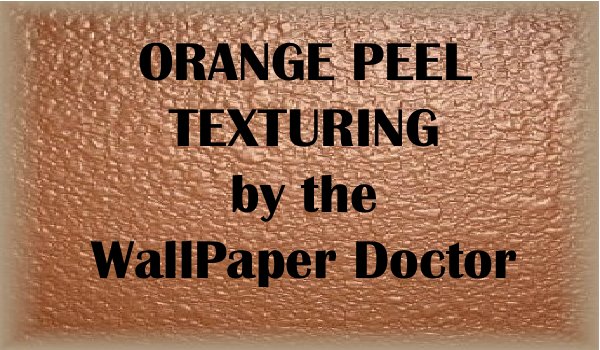 The WallPaper Doctor delivers Orange Peel Texturing you will be happy with!
Orange Peel is also known as Splatter or Eggshell texture. It is a popular wall texturing method and very forgiving. But what happens when it's damaged by kid's toys, finger paint, spilled drinks, wallpaper tears or removal, chair rubbing or other hazards of everyday life? It has to be repaired. Repairing this texture is not as hard as you might think. In fact there are a few ways to repair a small area. The most common involve either a manual approach or a spray approach.
But, the good news is that The WallPaper Doctor is able to give you great Orange Peel texturing to complete your residential or commercial project.