Sheetrock Repairs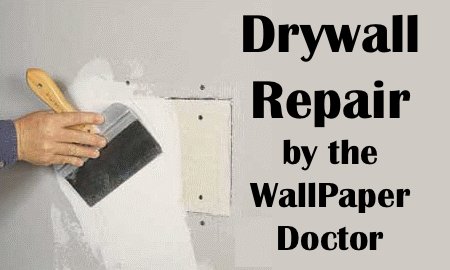 The WallPaper Doctor specializes in Sheet Rock Repair!
DOES YOUR CEILING, DRYWALL OR SHEETROCK NEED REPAIR?
Patching drywall, ceiling and sheetrock cracks and holes is important in maintaining your home's value. It's also important to make these repairs sooner rather than later to prevent more costly home repairs in the future. Save time by letting the WallPaper Doctor help you with ceiling, wall and even floor repair while also completing all the other odd jobs on your "to-do" list. The WallPaper Doctor can patch drywall, install a pet door meaning you won't need to make multiple phone calls. Additionally, the WallPaper Doctor is fully-insured, and will arrive on time and clean up when the job is finished.